Our services - spring design and consulting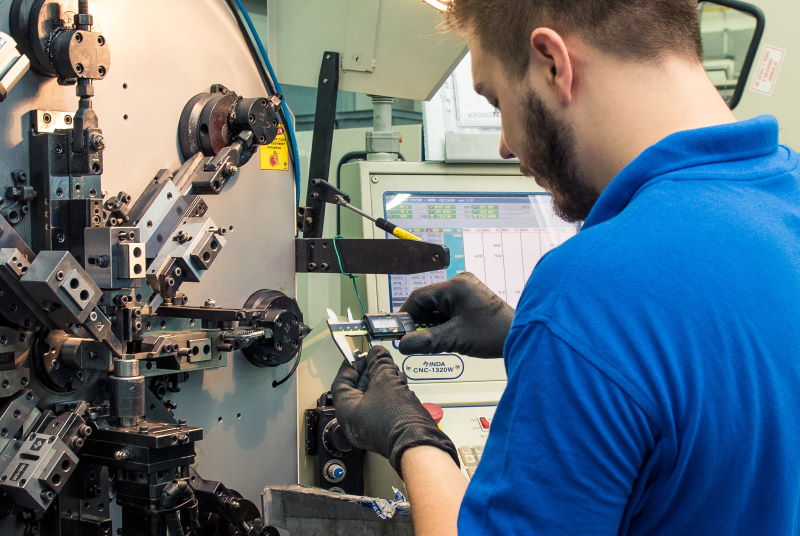 We design the springs
We design compression, traction, torsion springs and spring elements of all types and sizes
We prepare all necessary technical documentation and implementation documentation. We prepare all the necessary programs for the production of springs on our CNC machines. In the design of springs we rely on our expertise, on more than 40 years of experience, on all the modern and at the same time legal technological guidelines (when necessary or required), we respect the optimality and economy in production (less waste possible) and therefore we take care of the environment and nature.
We consult on springs
We consult on all stages of spring production:
in the selection of suitable springs,
in spring design,
on the technological characteristics and suitability of the different materials for production,
on the technological characteristics and suitability of the approaches for the production of various types of springs,
on technological trends in the field of spring production,
regarding legal and security provisions (when this is important or required),
regarding recommendations for environmental protection and much more.
Based on our 40 years of experience and constant training on innovations in the field of spring manufacturing, we advise and assist you in all key stages of planning, selection and preparation for the implementation of springs in your products.